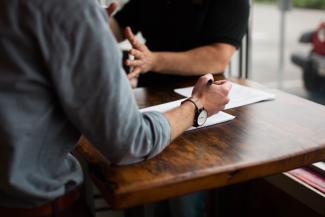 Starting the Conversation is the Key
As a financial professional, you may offer clients a wide range of advice and solutions - from budgeting, life insurance, investments, annuities and everything in between. You've built this list of goals and created a plan for your clients to make strides to live their best life. For the most part, to check off items from the list of goals, it's done through the allocation of resources. Add X a month to this bucket... pay Y for this life insurance... put Z aside for an emergency fund.
The ability to have the resources to allocate and fund the plan is essential - for most, the main resource is their income.  If that's the vehicle that drives all your clients' goals, how can income protection tend to be the most underused conversation that financial professionals have with clients?  That's a great question to ask and there is an answer to fix this problem -
What's the trick? Have a conversation – it all starts with talking about it – it really can be that simple.
One way to begin that conversation is to walk the client through their own personal scenario to talk about what would happen to them – it involves questions like -
What happens if you were unable to work tomorrow and your income stopped?

Will your savings be enough? For how long?  

How about your coverage through work? How does that coverage work?

Won't social security disability be enough?

How would your life change from an event like that?
By simply walking through your client's personal scenario you can demonstrate what would happen to their life if a disabling event happened today – you can speak to them about the pain points and what problems they would cause.  Once the problems are understood and you can agree that there is a problem that needs to be solved, you can consult on how to solve that problem by implementing an income protection plan through disability insurance.
Whether you want to begin to have this conversation – or maybe you're already having this conversation but want to learn additional ideas or tips - please reach out to us at NorthCentral DI. We'd be happy to help you to deepen that conversation with your clients and make sure you have the resources available to you to assist your clients to the fullest.